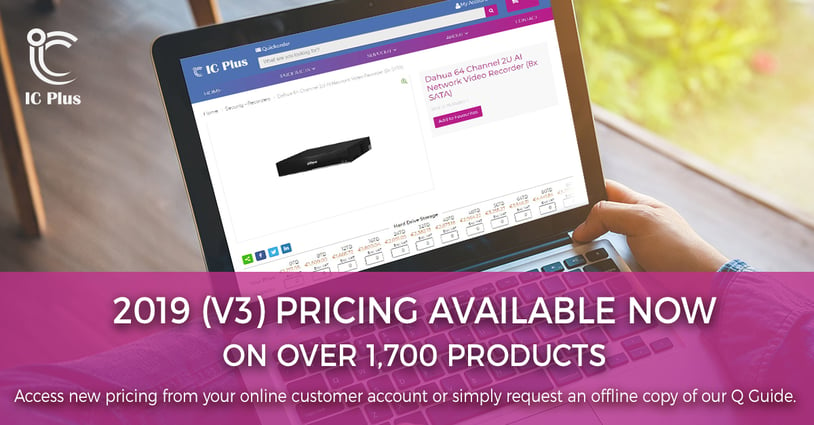 We are delighted to release our 3rd edition of our 2019 pricing.
There are many new product additions to our Q Guide including new products from existing vendors and new products from recently launched vendors such as Dahua. We have also added some new category additions like:
MiHome Smart Home Solutions
Software Solutions
Updated pricing can be accessed now by logging into your customer account on our website, if you don't already have a login, please request it here or if you haven't dealt with us before you can sign up as a new customer here.
If you would like a offline version of pricing, please fill in the below request and a member of our team will be in touch with you.