We are delighted to introduce our new partner LigoWave.
Get in on the action—grow your revenue by integrating wireless tech into your portfolio & offering a wider range of products & services!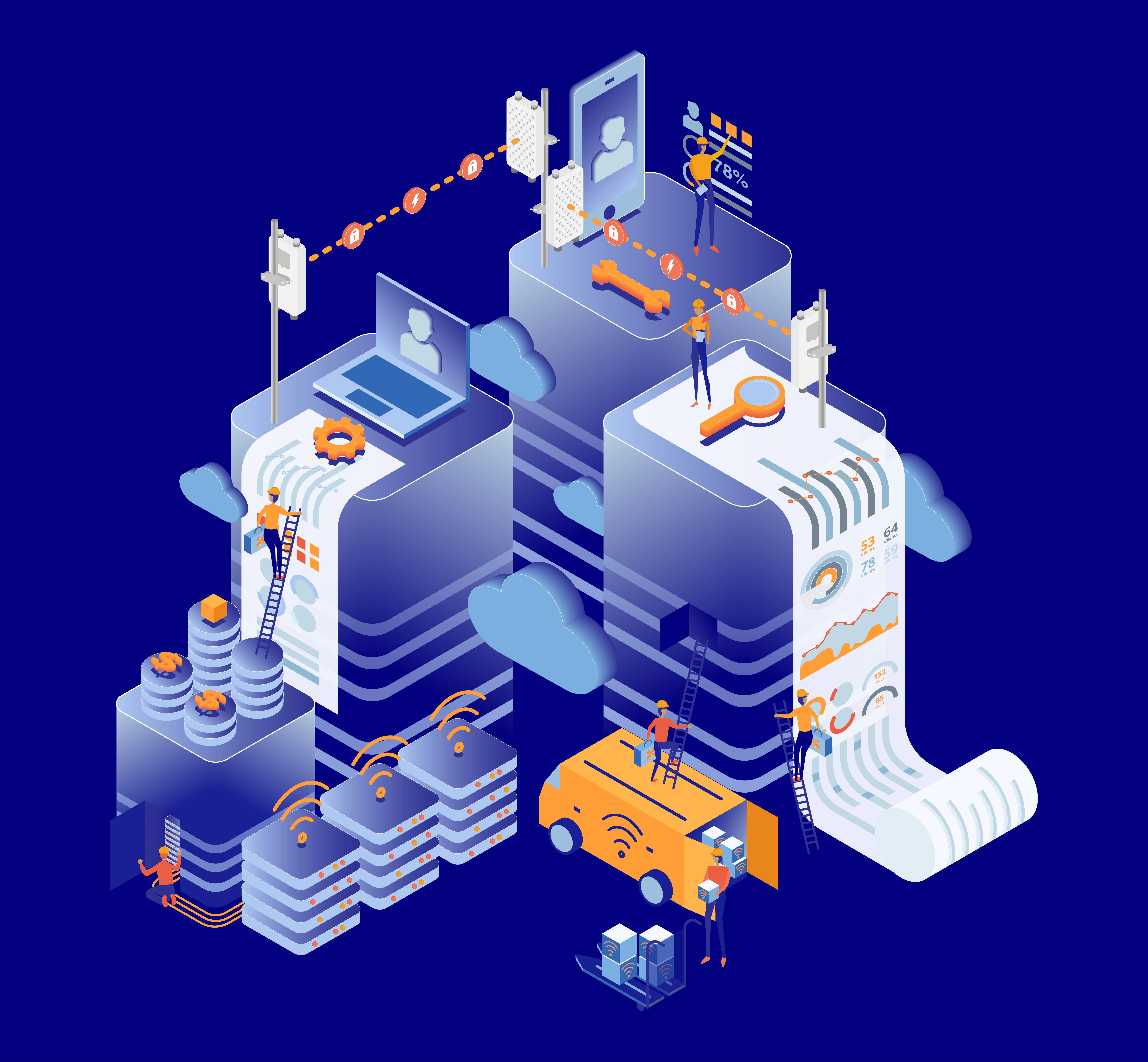 As the Wi-Fi and wireless industry continues to grow, so does the demand for wireless systems integrators who would implement its products. However, implementation involves more than just the installation—services also include network planning and design, systems maintenance, updating, and upgrading, and client consulting and education on current solutions. For this reason, integrators often become very busy very quickly.
Besides that, each new project comes with its specific challenges, while there are also recurring obstacles that wireless systems integrators face on a regular basis. These can be clients unsatisfied with their Wi-Fi experience, issues with the manufacturer's tech support, lack of resources for operational and everyday tasks, or perhaps no good upgrades for existing wireless network setups.
However, integrators are not alone in this. IC Plus is working closely with LigoWave to ensure the success of integrator businesses in Ireland and UK. LigoWave offers professional-grade wireless solutions, dedicated technical support, and certified technical training:
Professional Wi-Fi Solutions. LigoWave provides SMB-specific hardware equipped with automated device onboarding, zero-touch configuration, predefined scenarios, and network management software to save time and money on setup and management.
Proprietary Outdoor Solutions. LigoWave's solutions include PTP/PTMP devices for surveillance, last-mile, and light backhaul scenarios, built to withstand harsh outdoor environments and resist close-cluster interference.
Dedicated Tech Support. LigoWave has an in-house technical support team that works closely together with client engineers and integrators to resolve scenario-specific issues and to continuously improve the quality and its services.
Certification Training. Clients can take part in technical training courses hosted by certified IC Plus and LigoWave engineers and learn everything that there is to know about setting up and maintaining LigoWave wireless solutions.
No matter how big your projects are, IC Plus and LigoWave will help you with everything from network planning to expert training and technical support at no extra cost.
Get LigoWave for specialized applications:
Don't see a solution that fits your needs? IC Plus is at your service! Kick off your projects with us by getting in touch and receiving offers that fit the specific requirements of your projects!
About LigoWave
LigoWave develops high performance wireless products with emphasis on innovation, versatility, and affordability. The LigoWave team strives to revolutionize the way people see wireless, with the ultimate goal to better connect the world; we have succeeded in doing so by putting our products into the hands of customers in over 150 countries. Our products have connected people who live in areas with no access to data, enhanced security of industrial applications, and empowered many others in ways previously thought impossible. We know the relentless desire for data will prompt new and demanding wireless applications and our goal is to be the market's leading solution provider.

Our story began in 2007 as a team dedicated to developing quality wireless networking equipment for the wireless broadband and enterprise market segments. Our commitment to excellence has not faltered over the years and has allowed us to grow into an international brand today. Our product lines have expanded to meet all markets, including Point-to-MultiPoint data distribution, Point-to-Point bridges for backhaul applications, and access points for indoor applications. With an unwavering determination to exceed basic performance, we have developed proprietary software that breaks the limits of standard Wi-Fi and that of our competitors.