HE03L-4K is a 4K HDMI extender that use a cost-effective Ethernet cables to send an HDMI signal for up to 140M. Its chainable RX allows the extender to split an HDMI singal into up to 250 ones and display the signals at the same time. By pushing the built-in EDID button, you can effortlessly find the connected HDMI monitor's best resolution and correctly display the wanted video.
4K Quality Extension & Tree Network Distribution

Basic Distribution
HE03-4K is a 4K @ 30Hz HDMI extender that can extend HDMI for a long distance. Both video and audio can be extended for 120~140m over a network cable and be connected to a Network Switch to distribute 1-to-multi devices.
However, due to the location of the network switch, the extension is still limited even when it is used with other extension devices.

Daisy Chain Network Distribution
HE03L-4K is the loop-out version of HE03-4K. It can loop out signals from one receiver to another, distributing signals without a Network Switch, up to 250 units in series.
The extended distance is advantageous for installation. As long as the distance between your receivers is under the recommended limit, the output quality will not be compromised.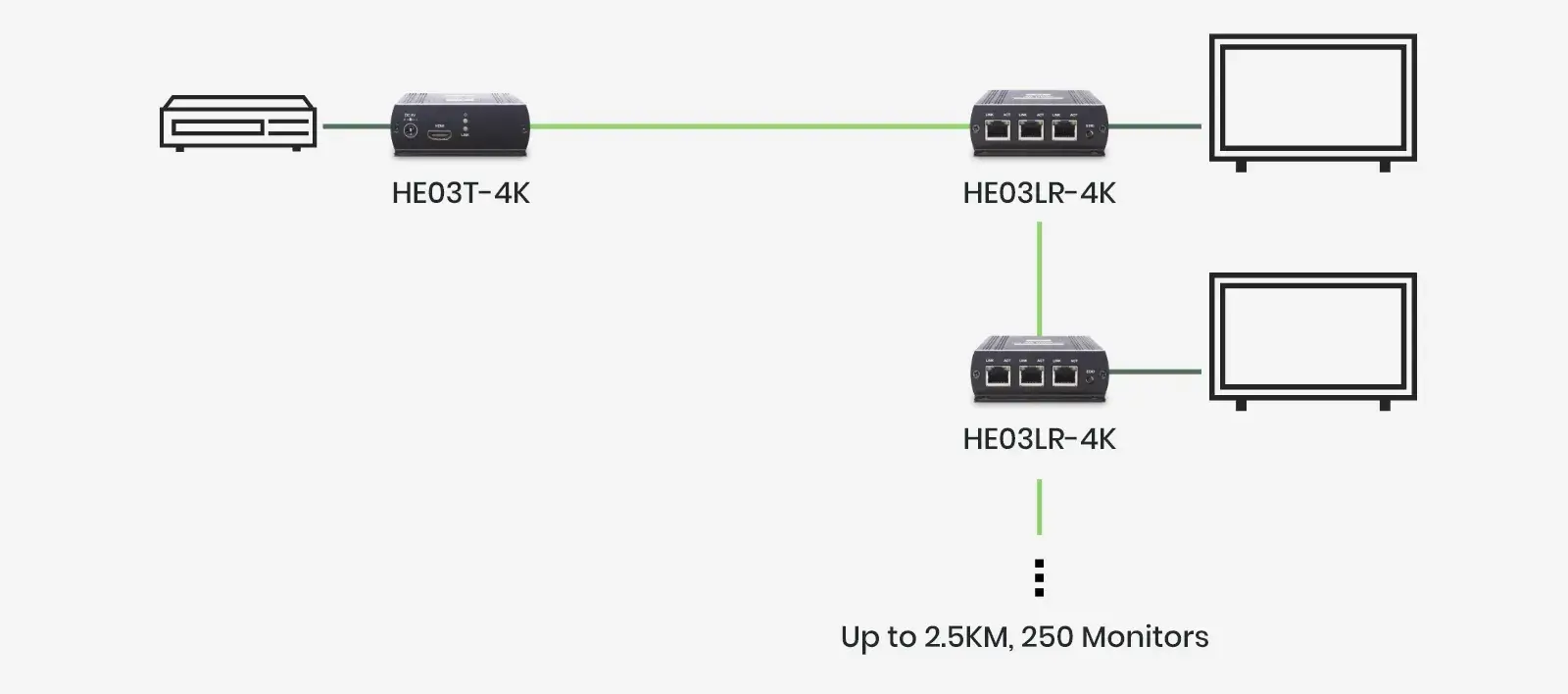 Resolution / Distance

HE03-4K / HE03L-4K (4K @ 30Hz)
4K @ 30Hz,120M over CAT5e
4K @ 30Hz,140M over CAT6
HE03 (1080p)
1080p,150M over CAT5e
1080p,160M over CAT6
Note: All of the distances are tested with CommScope cables.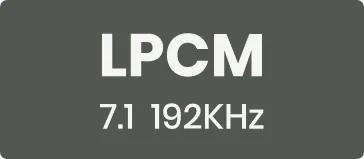 High-Quality Sound
HE03 series supports 7.1 LPCM 192KHz and retains a clear sound quality even when it is extended and distributed.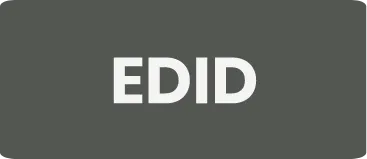 Play 4K Video on Your 1080p Screen with EDID
With the EDID system, the HE03-4K series can play 4K video on your 1080p devices. The R-side EDID of the HE03-4K series can be copied to the T-side, supporting a 4K video to play on 1080p devices.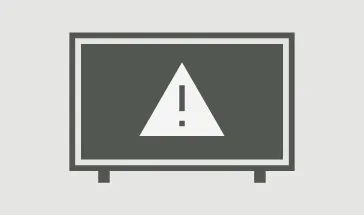 Common Problems with Other Marketed HDMI Extension & Distribution
Temporary or complete loss of signal.
Inaccuracy of the declared distance. Sometimes the actual distance is shorter than claimed, for the equipment used lacks neutrality.
Reduction of sound and picture quality, such as lower resolution, contrast, saturation, etc.
120M Real Test for Distance and Picture Quality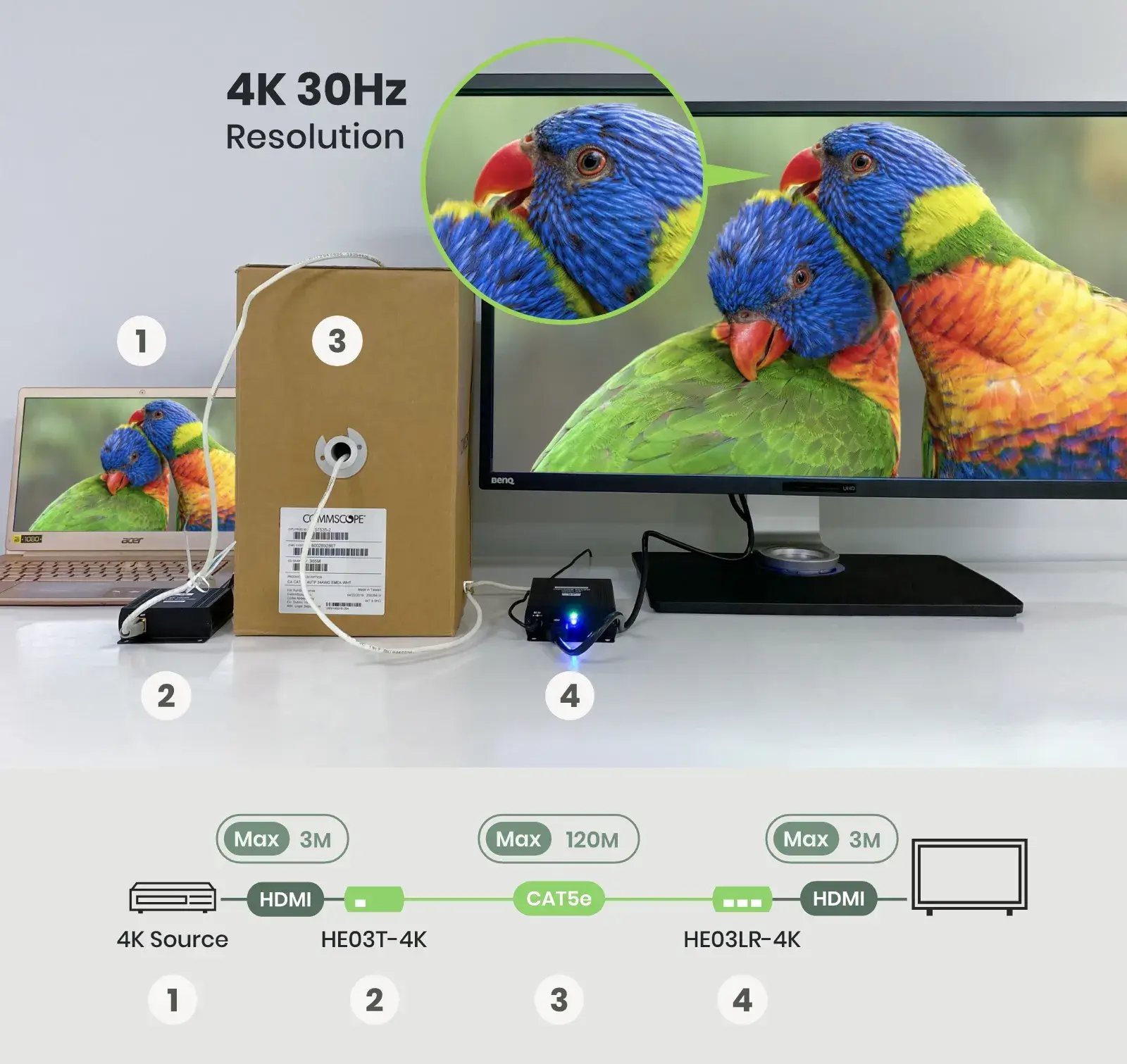 No Visual Delay Testing Video
Try to pause at any second,
Suggestions for Use
To avoid noise and loss of resolution, please use high-quality CAT5e, CAT6 UTP / STP / FTP cables.
When HE03-4K is connected to a Network Switch, it must be set up in a separate local area network (LAN); otherwise, it may lower the speed of network devices.
When HE03-4K is connected to a Network Switch, turn off EEE (Energy-Efficient Ethernet).
SC&T has rich experience in cooperation with system integration.
More Combination for HDMI Extension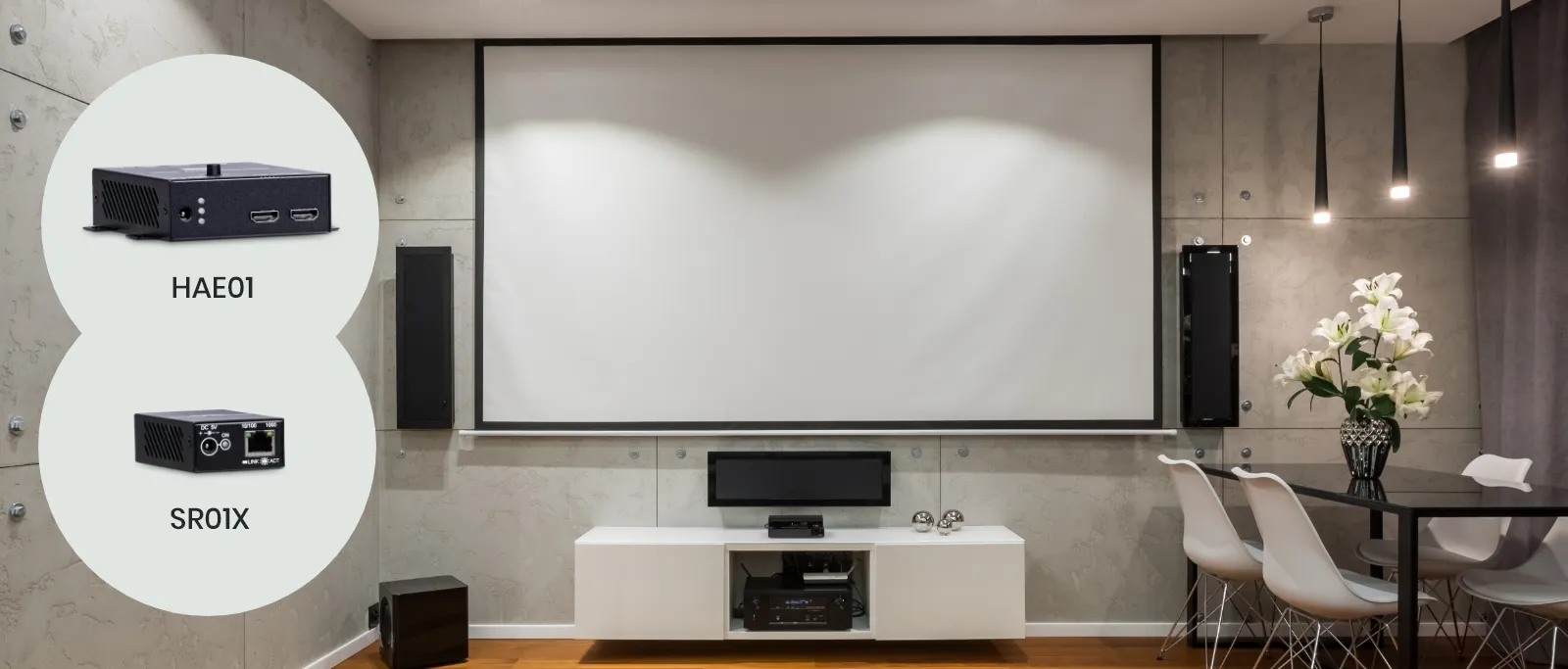 Connect to a Stand-Alone Audio Device
Add an Audio Extractor
See our HAE01 for a way to split the HDMI sound and play it on a separate audio device.
Built-in dual HDMI outputs.
Built-in Toslink for digital audio and 3.5mm phone jack for analog audio.
Supports chroma resampling and 4K HDMI 4:4:4/4:2:2 to 4:2:0 conversion.
Longer Transmission Distance
Add an HDMI Repeater Between Your Extenders
SR01XNetwork Repeater allows you to extend the length within an existing installation.
Signal extension up to 120M over CAT5e or greater cable.
Chainable with multiple SR01X for longer transmission distance.
Built-in 8kV (contact) /15kV (air) ESD protection.

Professional Output Specifications
4K@60Hz HDBaseT Uncompression Extension
Are you looking for a 4K@60Hz HDMI extender? Check out our HE02EXP for the best resolution. HE02EXP also supports full duplex RS232 and bi-directional IR for your remote control needs.
Resolution up to 4K@60Hz 4:4:4.
Signal extension up to 70M over CAT6 (or better) cables.
Supports PoH (Power over HDBaseT) and allows a power supply from either TX or RX.
Supports full duplex RS232 and bi-directional IR.
Supports CEC and EDID management.