Below please see the latest Uniview products that are all available to purchase today.
Uniview Wi-Fi Plug & Play SME Kit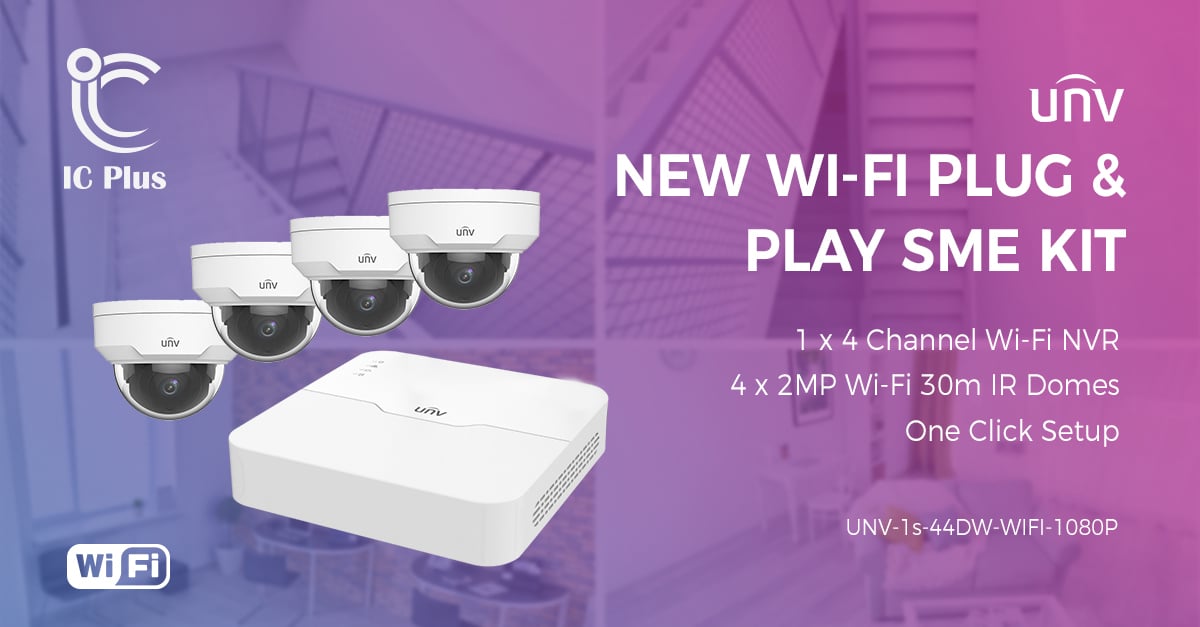 Following extensive testing in-house we are now happy to introduce Uniview's Wi-Fi Kit Offering.
Supplied in a one box solution containing one Wi-Fi NVR, four Wi-Fi Domes and four camera power supplies. This kit contains everything to get going.
Wi-Fi Signal Transmission is of course dependent on the installation environment and distance.
Uniview 32CH NVRs with 2 x NIC's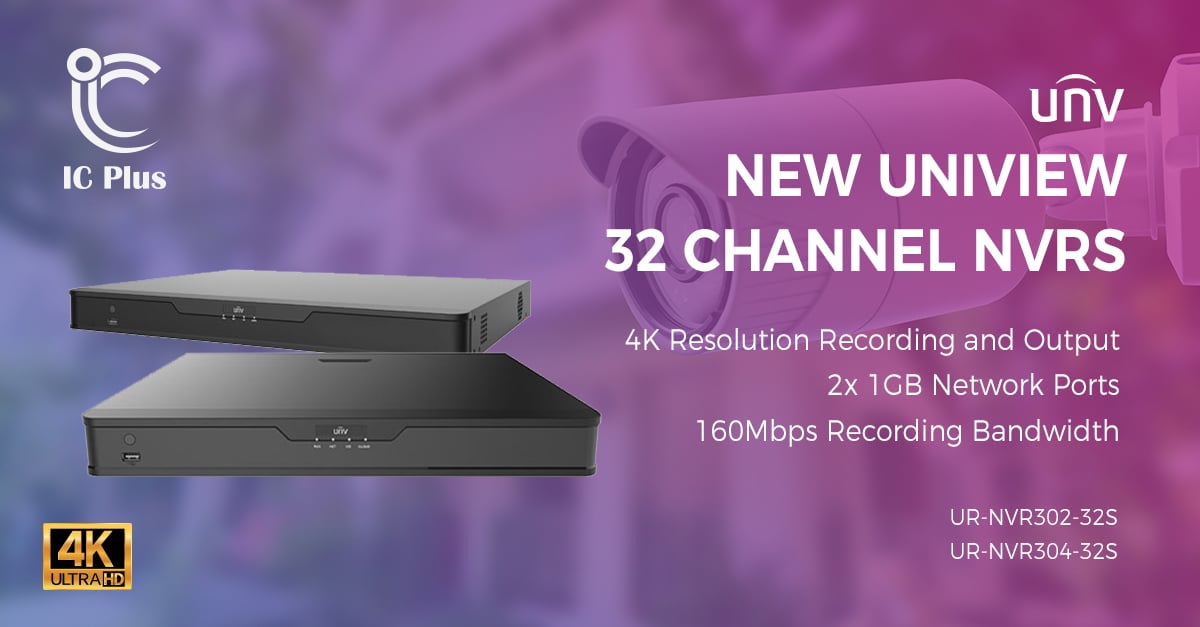 We are delighted to introduce two new 32 channel NVRs from UNV that offer outstanding value for money in this product category.
You have a choice of 2 x SATA Desktop or a 4 x SATA Rack Mount.
Both NVRs come with 2 x 1GB Network Card Interface's making them ideal for commercial applications, 4K Recording and Display Resolution, Ultra H.265 Compatibility & 160Mbps Recording Bandwidth.
Uniview 4K / 8MP Motorised Turret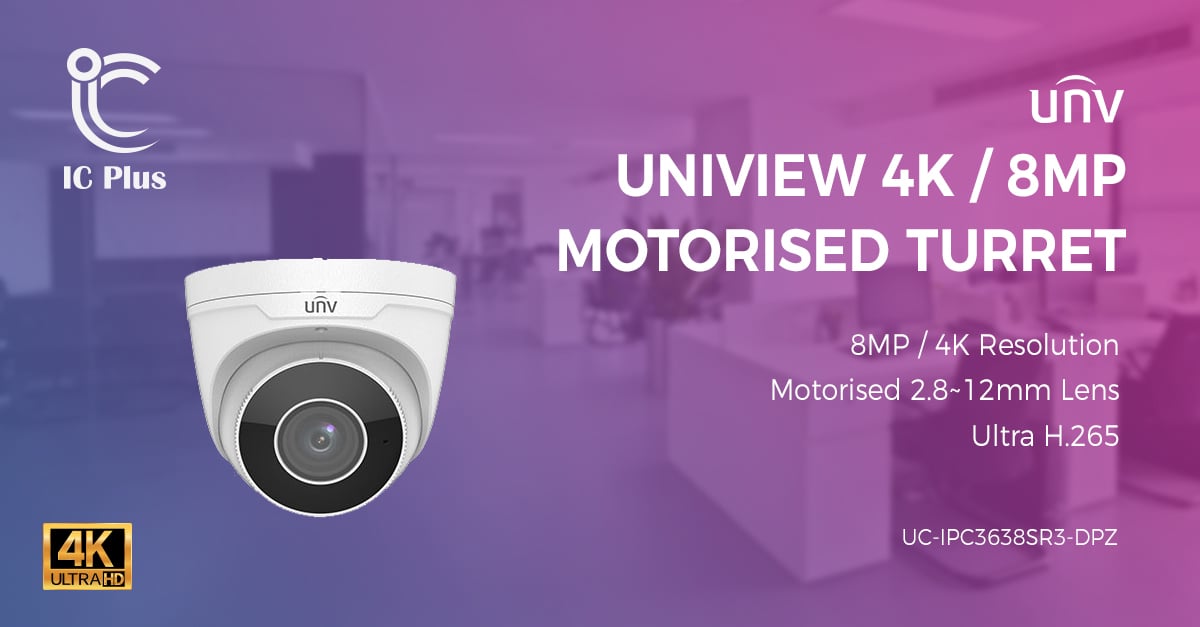 We are delighted to be stocking our 1st 4K Fixed Uniview Camera following numerous customer requests.
The UC-IPC3638SR3-DPZ housed in the most popular motorised turret housing will be a great addition to the Uniview Cameras that we carry in stock.
Some of the features are as follows:
8MP / 4K Resolution,
1/2.0" CMOS Sensor
Motorised 2.8~12mm Lens
Smart IR, up to 30m
Ultra H.265
ONVIF, 9:16 Corridor Mode, PoE, IP67
The all-round Uniview Fisheye
We now stock the UC-IPC868ER-VF18-B fisheye camera which a highly anticipated addition to our Uniview product stocking.
With impressive feature sets and performance this is the perfect fisheye camera to accompany your Uniview Solution and many commercial applications.
Features Include:
12MP Resolution / 1/1.7" CMOS Sensor
8mm Fisheye Fixed Lens
10m IR Distance
Built in Microphone and Speaker (Two Way Talk Supported)
Ultra H.265
IL10 / IP66 / ONVIF / PoE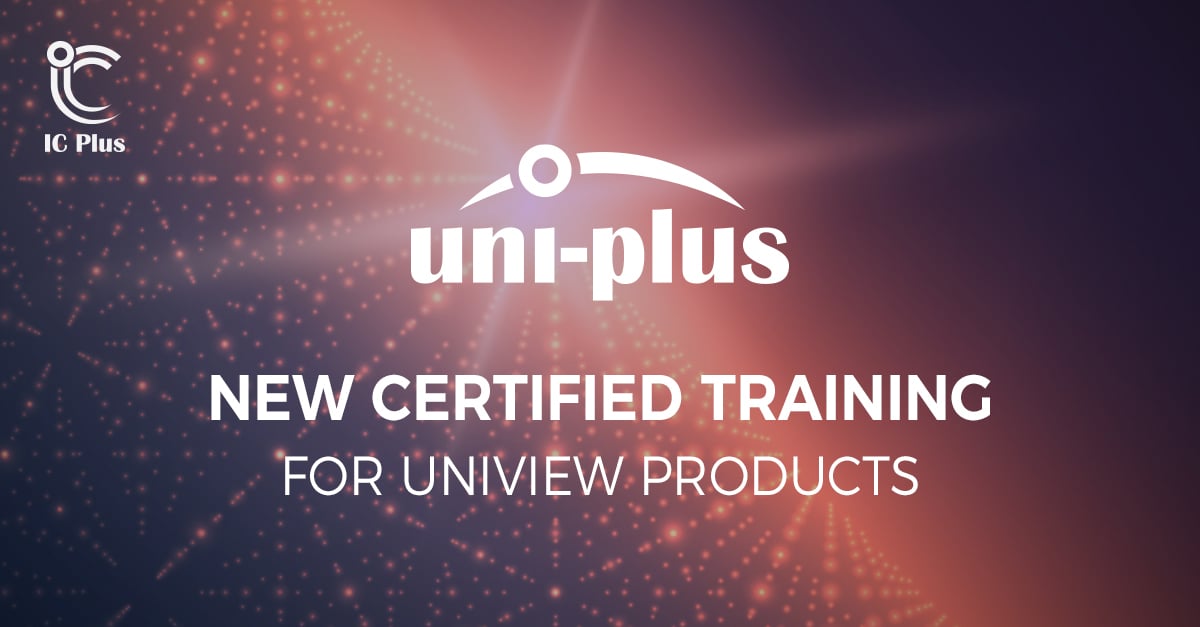 If you haven't already heard, we recently launched our "uni-plus" training program for Uniview products.