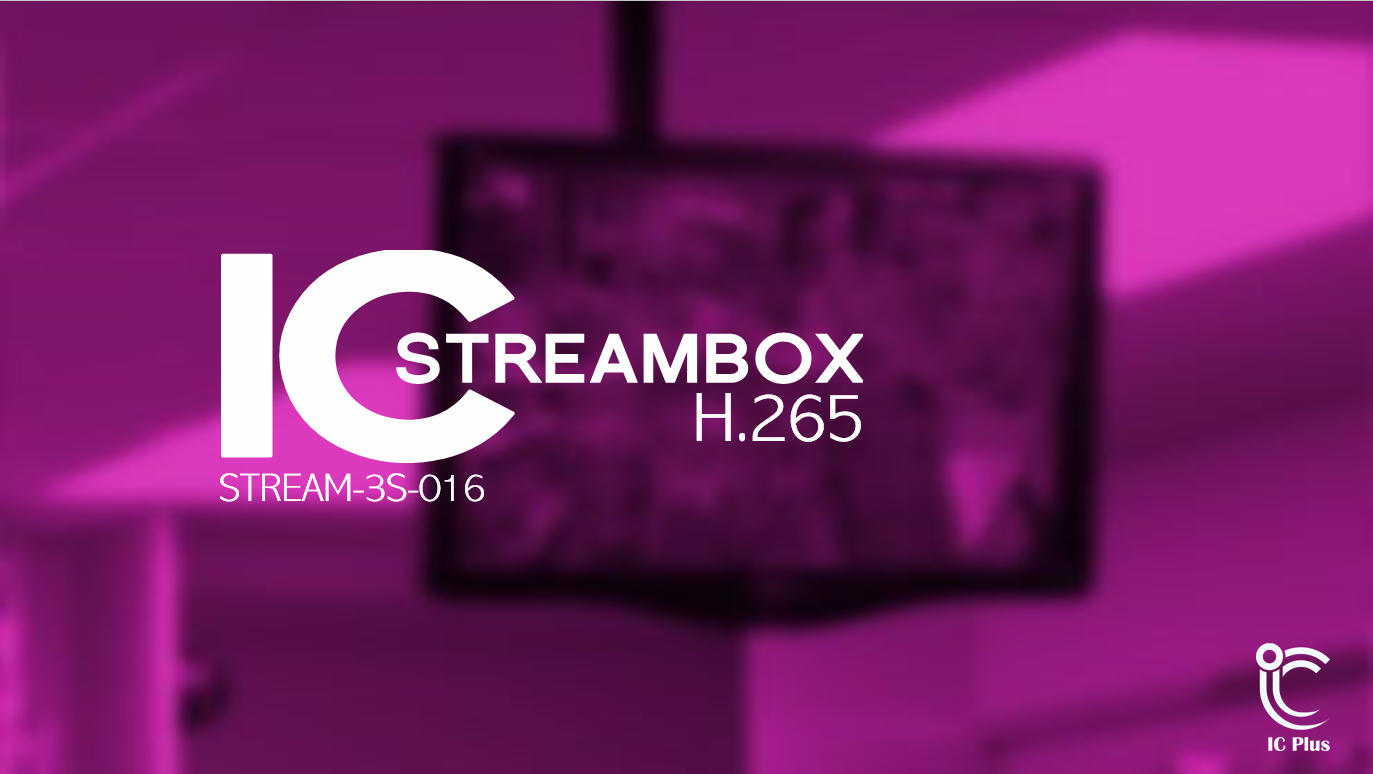 INTRODUCTION
Following on from its' predecessor, the STREAM-3s-016 is the latest version on our offering of an IP based spot monitor solution. More and more we are seeing the removal of the BNC spot output from recorders, a feature that's considered deprecated to some, but still useful to many out in the field.
The last few years has seen the prominence of H.265 Smart Codecs hit the security industry and many manufacturers have implemented this as a standard feature across their mid to high end recorder and camera ranges. The main selling point of using these new codecs is their ability to dramatically reduce a cameras bit rate but still offer the same image quality as H.264. This itself can minimalize the impact on network bandwidth that multiple video streams can produce.
There may be various occasions where not all devices support H.265 decoding and this is where the STREAM-3s-016 has the advantage after being given a new hardware update and is now ready for the Smart Codec video environment in 2019.
The STREAM-3s-016 is an innovative and extremely cost effective solution for the provision of spot monitor applications amongst IP, Analogue and HDCVI CCTV installations. It is the perfect solution over the traditional use of expensive, service intensive and often bulky PC solutions or the use of limited function single input decoders. The appliance is extremely ergonomic in design and installation, and configuration can be carried out quickly without any disruption. The STREAM-3s-016 runs completely independent to the recorder or VMS environment. Setup and maintenance is done via the local on screen interface using the supplied wireless USB mouse or the web management interface.
There are many applications where the IC Streambox can be utilized, such as the inability to get cables to a specific monitor location or occurrences where multiple screens need to be installed in a store or office type installation.
The STREAM-3s-016 can be configured to stream up to 16 Video streams from multiple sources, such as DVR's, NVR's and IPC's from both internal LAN or external WAN networks.
FRONT PANEL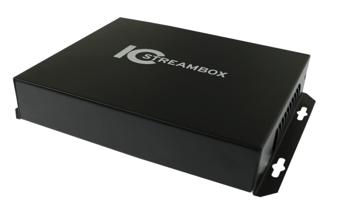 BACK PANEL

POTENTIAL MARKETS
The possibilities on applications for the STREAM-3s-016 are literally endless. Ideal for almost every type of retail situation, Petrol Stations, Grocery stores, Clothing stores, they could also potentially be used in back offices or security huts.
Due to the adaptability of the product, it can be suited to stores of any size. The display can be configured to cycle between different cameras in single, 4, 9, 16 split views. For example, it could be set to display four specific cameras from a high risk area of the store, or could be used to display a HD single view from an area of importance giving shop staff an added advantage in reducing store thefts.
Petrol Forecourts would also benefit greatly from the use of the IC Streambox. Cameras from each pump could be displayed in a split array separate from the main recorder, giving the cashier a better survey of the pump areas and it's users.
In store security operatives may use the device for a live overview of selected cameras whilst having the capability to switch to a specific high definition single view in the event that an offence is about to take place.
Previously with analogue DVRs they would have configurable BNC spot outputs but with newer IP NVRs and HDCVI recorders it is less common. The other major advantage for the STREAM is that you can mount it at the back of the monitor or above ceiling tiles, so running bulky VGA or HDMI cables from the recorder is not necessary. You only need a CAT5 from the LAN so even if the recorder has a second HDMI for spot applications it may be a better solution to use the STREAM due to the length of cable etc.
It also has three video outputs VGA, HDMI and BNC to make it compatible with almost all monitors/TV's.
MOUNTING BRACKET
There is a VESA compliant bracket available for the STREAM-3s-016. This is a small and lightweight design which is virtually invisible once the Streambox is mounted.
This bracket is compatible with monitor size from 17-24 inches.
https://www.ic.plus/products/stream-brkt-vesa.html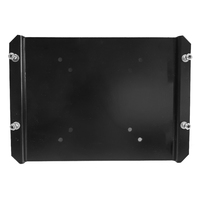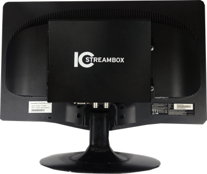 BANDWIDTH MANAGEMENT
STREAM-3s-016 performance offers 16 channel ONVIF streaming. It has 16 video channels with 96Mbps of incoming stream capacity and supports resolutions up to 8MP (Single View). Third party compatibility is possible as both Onvif and RTSP streaming is supported.
The STREAM-3s-016 automatically selects a stream from the IP device so in the event of the main stream resolution exceeding capacity, the STREAM-3s-016 will automatically look to take the sub stream of the IP device (if available). With Smart H.265 Codecs becoming commonplace, there is minimal bandwidth requirements to connect and display videos streams.
The STREAM-3s-016 unit has intelligent bandwidth management were it only uses the bandwidth required for the images displayed on screen e.g. if 16 cameras are configured but a user is only viewing 4 channels (4 way split view) it will only utilize the bandwidth required for those 4 channels.
Along with the ability to decode H.265 streams, this will really make an impact in scenarios were bandwidth is limited.
STREAM-3S-016
It is available to purchase today, check out the product page here