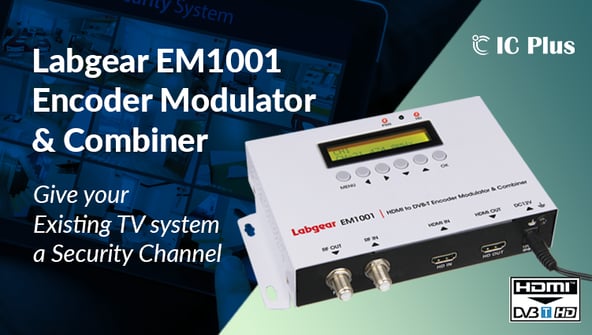 Give your existing TV system a Security channel plus Add more channels to Any TV System Now with HDMI Loop Through to Local Display.
This Labgear EM1001 Modulator Converts the HDMI Signal from any HDMI Source/ DVR/NVR into an HDTV format. This simply allows you to program the video output from your CCTV system onto a dedicated TV Channel.
Allocate a new TV Channel and even name the new channel on screen, straight forward set up and proven reliability.
As we know majority of homes have Coaxial Cable as a way to distribute TV signals, using the Labgear EM1001 HD modulator this allows you to make the best of this set-up and use it to Convert HDMI into a HDTV Signal.
The HDMI input to the modulator also carries sound and video, any connected TVs will also be able to playback sound from the DVR / NVR or any other device too like a Satellite Box or Blu Ray Player.
Quick Set Up:
Make Connections and Power Up

Allocate Frequency (RF Channel Number)

Add LCN Number for your TV Remote Control

Name the New TV Channel (Optional)

Retune the TV's and

your

done (Simple)
Note: To send transmission to multiple screens, an amplifier is required as per the below diagram.
See below application diagram for CCTV Application: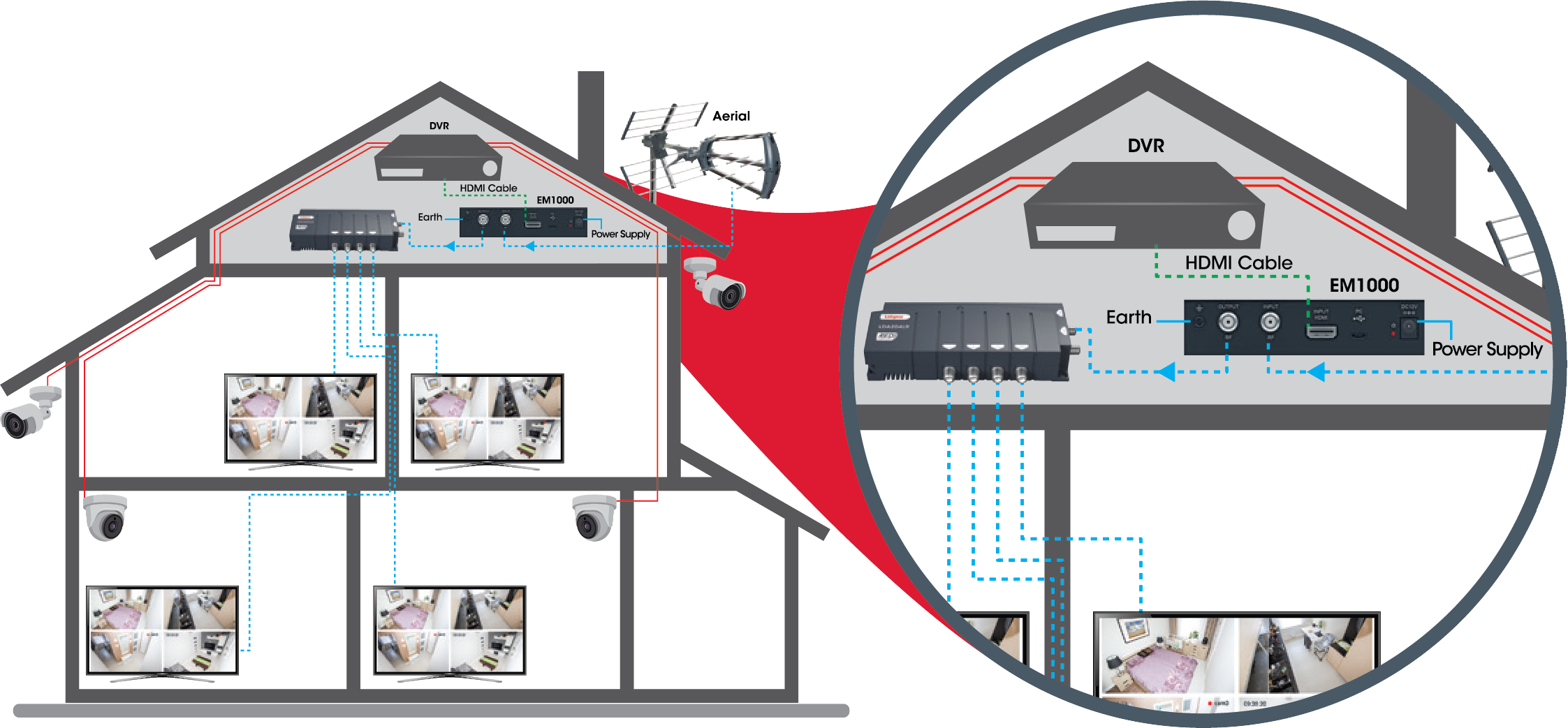 Consumer Electronic System Diagram
The Labgear EM1001 Encoder Modulator & Combiner is available now, click here to buy.
IC Plus is a authorised distributor of Labgear, click here to see the complete Labgear range.
For more information on this product please comment below or reach out directly to me.