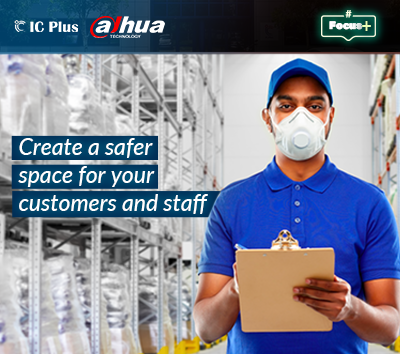 Dahua's Solution Guide to Mask Detection
With the wearing of Masks now becoming more relevant in the fight against COVID, technology solutions can help retailers and other organisations detect and promote the use of face/mask coverings.
😷 Technology for face coverings are:

SAFE
Reduces the infection risk of staff and customers

REAL-TIME
Real-Time Alerts and voice prompts
ACCURATE
Face mask detection accuracy >95%
COST-EFFECTIVE
Only one camera or one terminal is needed
💡Camera Solutions
These camera only solutions allow for mask detection to be done independently of what is in place and offer a all in one ability of AI detection if a face covering is being worn coupled with the camera being able to audibly & visibly warn the person(s) to wear a mask.


👉 Lite AI (3 Series TiOC)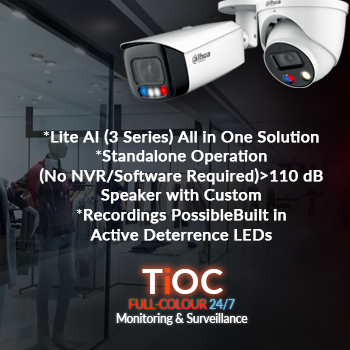 Update your new TiOC Camera for mask detection capabilities. The TiOC range of cameras is proving an instant hit with its three in one function of full colour, active deterrence and AI abilities.

Using Active Deterrence and AI, the TiOC cameras have a face mask detection rate of >95%, once the non-wearing of a mask is detected the cameras use their active deterrence abilities of built-in LEDs (red, blue, white) and speakers to remind shoppers, visitors and staff, to wear a mask when entering.


👉 Pro AI (5 Series)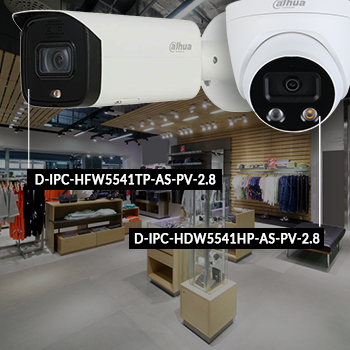 Have an "AS-PV" camera from the Dahua Pro AI range already?

With a new update, these cameras can now detect face masks and utilise their active deterrence abilities to warn the person to wear a mask along with a powerful white LED warning.
💡All in One Solution of Temperature Measurement, Mask Detection and Facial Access Control
The TMAC (Temperature Measuring Access Control) solution from Dahua can be configured in a number of different ways and with all solutions enabled, you can:

Measure Skin Temperature using Thermal Technology
Detect if Mask is being worn
Facial Recognition according to the Face Database
Grant/Deny access via the access control functions based on pre-set temperature thresholds and compliance with mask-wearing
👉 ASI7213X-T1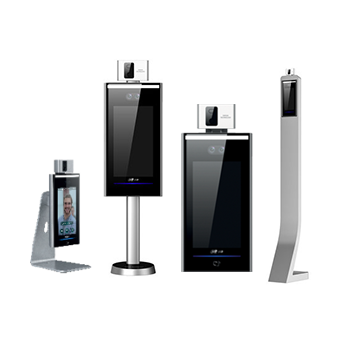 The core features of the TMAC are:
Thermal Temperature Measuring at 0.3~0.8m Distance

Audible Alert for non-wearing of the mask (Please wear a mask)

Abnormal Alerts of Mask Wearing and Over Temperature can be pushed to NVR-5I

Weigand Input/ Output

Supports Wi-Fi

7" Touch Screen





💡NVR Solution for Multiple Cameras
Using the TiOC and Pro AI cameras, you can bring together multiple mask detection cameras into a central NVR for simple search and overall management.

Dahua have released an updated firmware for the ever popular NVR5000-I and NVR5000-4KS2.
| | |
| --- | --- |
| | |
| Utilising the NVR5-I's AI functions this range of NVRs can detect mask wearing on up to 4 channels when using TiOC cameras and up to 16 cameras when you using the Pro AI cameras. | The NVR-5-4KS2 series of NVR can now be upgraded to include display centralised statistics of mask wearing from up to 4 x Pro AI Cameras. |
| | |
For more information on this product please comment below or reach out directly to me.