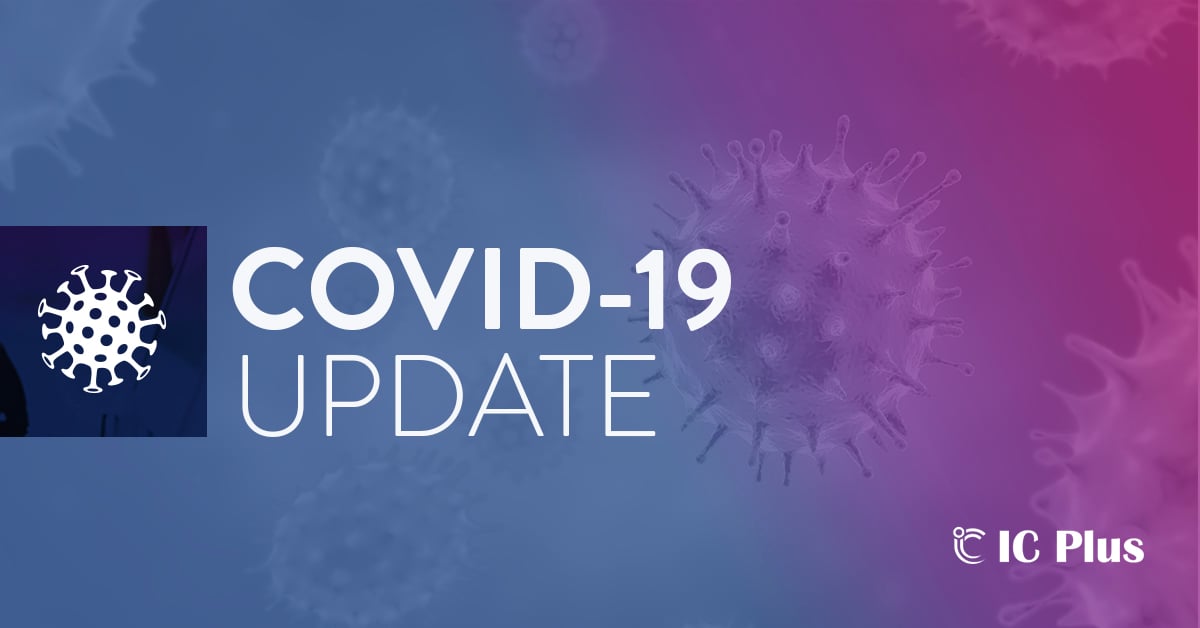 Dear Customer,
We have all been inundated with information and news about coronavirus (COVID-19) for several weeks and months now. It is often difficult to assess and keep track of the situation, we are giving this matter the highest level of attention and we are following the developments very closely.
Up to recently (Feb 2020) our attention surrounding COVID-19 has been around the potential supply chain problems that COVID-19 may have had on our business. While many of our Asian supply partners are partially back to work and are beginning to despatch goods, it is by no means business as usual yet in Asia.
Our top priorities now due to the recent developments globally, is protecting the health of our employees and their families and ensuring business continuity in the interest of you, our customer. We will therefore adapt our work models for the duration of this crisis.
Our actions and decisions are guided by a central principle: we want to avoid risks to the greatest extent possible and not expose anyone to unnecessary risk.
--
Update (29th March 2020)
As you are aware, An Taoiseach Leo Varadkar issued new COVID-19 measures on Friday evening 27th March 2020.

In order to provide our customers with essential supply for emergency callouts and essential product for the purposes of protecting businesses and homes during this crisis we will be OPEN for business but will only be operating a collection and despatch service.
Our sales, support and accounts team will be operating remotely and not travelling too and from our place of work.
Collections (Citywest)
On Monday 23rd March, we closed our trade counter and setup a collection service from our Citywest facility, we will continue to operate a limited collection facility at Citywest when the order is placed via our online portal (www.ic.plus) or placed over the phone (01-4268275).

Deliveries
DPD and DHL, our delivery partners continue to operate as normal and thus deliveries will continue as normal where needed.
Thank you sincerely for all the understanding you have shown to date but more importantly, the vital role you are playing to protect the health and well-being of those around you.
Stay safe and please be reminded to follow all the important health and safety protocols that the HSE have advised you of.
Yours sincerely,
Team IC+
--
Online Ordering
There has never been a better time to make that switch to online ordering, our website has full order and account management capability!
We have also extended our free delivery promotion for all orders (regardless of value) to Ireland and UK, simply use promo code "DELIVERY2020" on checkout.
If you are a customer and you don't have your login details, please click here to request your details.

If you don't have an account and would like to open a online trade account, please click here.
Trade Counter (Temporarily Closed as of 23-03-2020)
It is Business as Usual for us but in order to protect our customers and employees we have taken the step to close our trade counter temporarily, so HSE guidance on social distancing can be fully implemented.
Phone Ordering and Collection from our Citywest Office
If you need to order, simply phone our dedicated sales line on 01 4268275 (option 1 for sales) and we will be delighted to process the order over the phone.
Collection orders will then be prioritised and once the order has been fully picked, a member of our warehouse will bring the goods outside and place in your vehicle.
Better still, order at least 1 hour before you expect to be at our trade counter, and we will endeavour to have your order ready when you arrive.
Online Click and Collect Ordering from our Citywest Office
Our dedicated B2B website has all our products online and you can utilise our "Collect in Store" option when you are checking out.
When you arrive at our trade counter, simply give us a call and we will drop the goods into your vehicle.
Alternatively, we offer FREE Delivery regardless of order value for all orders being shipped to Ireland & UK, simply use the coupon code of DELIVERY2020 during the checkout stage.
Trade Counter - RMA Drop Offs
You can continue to drop off any pre-cleared RMA's to our trade counter.
Our returns forms can be found on website under Support>Application Forms on our Website.
Please ensure the package is packaged securely and labelled with the RMA number.
Stock
Our stock levels remain good on key line items, as we planned our initial 2020 needs in Q4 of 2019 (before Chinese New Year), this is not to say that if the situation continues for months and gets worse that we won't be affected.
With the above in mind, if you have any upcoming stock requirements please let us know in advance and where possible we will allocate the stock to you.
Despatch
As couriers and transport companies are considered key to the economy and keeping the country moving, we don't envisage that couriers will be forced to stop delivering. We give our sincere thanks to all our delivery partners especially our two pillar couriers DPD and DHL for their continued professionalism during this difficult period.
Sales Support
Our Sales Team are still all contactable via the same communication methods, some of the team are also prepared and setup to work remotely.
Customer Support
Our support remains available to help our customers, however due to implementation of remote working our support engineers won't have the same access to hardware for testing purposes. We are also trialing a queuing system for support calls, so we will take your details and one of our team will then call you back.
However, to fast track your support query, we recommend you simply send your question to help@ic.plus .
Training
Our upcoming Dahua and Uniview training sessions have been cancelled until further notice.
Other Actions
We have implemented various measures in our offices including those recommended by the HSE and the Irish Government but mainly we have implemented remote working for workers where possible and for those in our offices we have setup new desks in our meeting and training rooms so social distancing can be implemented.
Conclusion
We must assume that this situation will continue for some time. We are all in the same boat. Help us to overcome this challenge together:
Protect yourself and your families as best possible
Follow the advice and guidance of the HSE or your local health body, which is updated daily here.
Avoid unnecessary risks such as shaking hands, gatherings in large groups, unnecessary travel etc.
Take facts seriously, be critical when it comes to rumours. There is no reason to panic. Even in these times, considered and cool-headed action is important.
We remain indebted to our doctors, nurses, researchers, public health experts and public servants who continue to give everything to help us defeat this massive challenge. We do not yet know with certainty when the greatest risk will be behind us.
Should you have any questions, please don't hesitate to contact your account manager.
Keep healthy!
Best regards,
Martin Griffin
CEO
*Post updated on 23rd March 2020 to reflect the temporary closure of the trade counter.
*Post updated on 29th March 2020 to reflect a a company update, following An Taoiseach Leo Varadkar new COVID-19 measures on Friday evening 27th March 2020