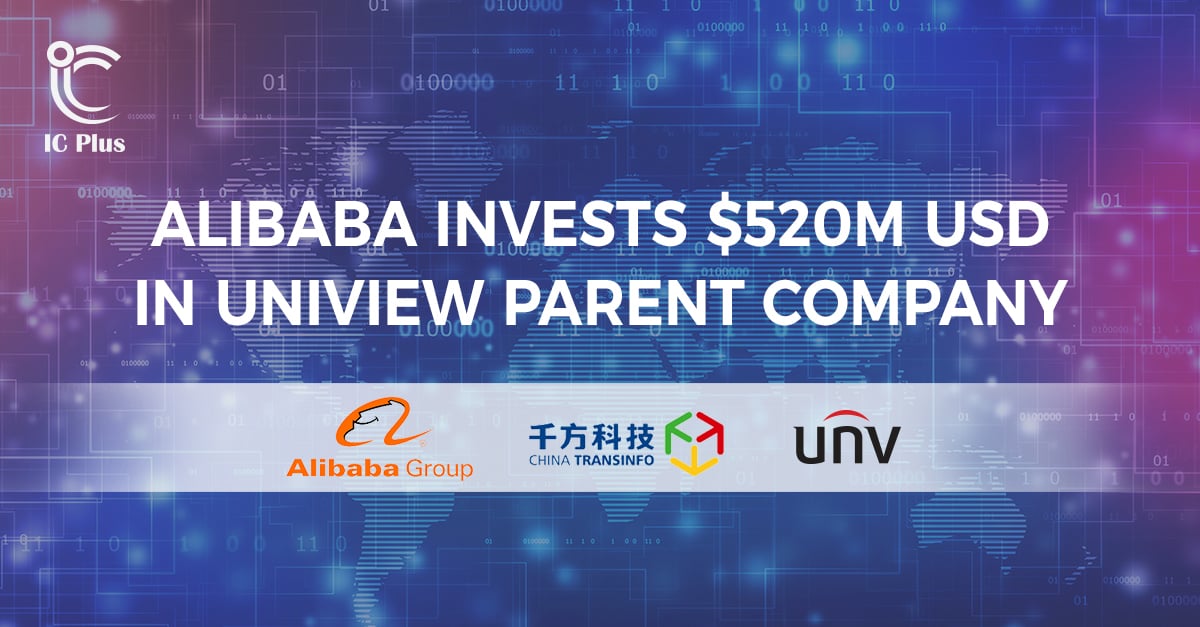 Alibaba Group (listed on NYSE as BABA) has acquired a 15% stake in TransInfo, the parent company of Uniview. The deal is worth in the region of $520m USD (RMB 3.59 billion) and makes Alibaba Group the 2nd largest shareholder of TransInfo.
TransInfo in April of 2017 acquired Uniview from US private equity firm Bain Capital in a deal itself worth $535 million USD. TransInfo acquired Uniview to enhance its capability in intelligent transportation and security.
In conjunction with the investment Alibaba Group has made, Alibaba Cloud and TransInfo announced a framework agreement to focus on the development of smart solutions within the transportation area and edge computing.
We see this news as a positive step for Uniview brand as it will vastly increase Uniview's R&D capabilities into the future.
IC Plus is a distributor of Uniview, all Uniview products can be found here.